Embroidered Sister Gifts
This is our great collection of original gifts for sisters everywhere! Customizable gifts feature unique embroidered designs. Surprise your favorite sister with a fun and fully customized gift!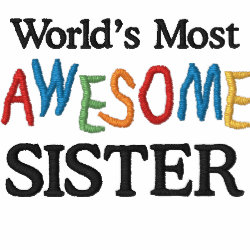 World's Most Awesome Sister Hoodies on Embroidered Ladies Zip Hoodie - Open or closed; hood up or hood down. No matter how you...