Embroidered Cousin Gifts
Cute and original gifts featuring embroidered text and images -- made just for your favorite cousin! Check out our great selection of embroidered cousin shirts and gifts!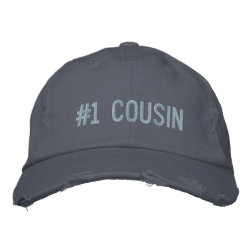 Number One Cousin Embroidered Baseball Hat on Embroidered Distressed Wool Cap - 6 panel, mid-profile fitted cap. Fused hard buckram sewn into front of...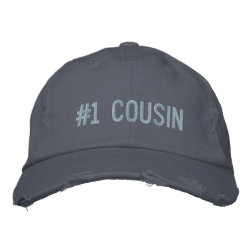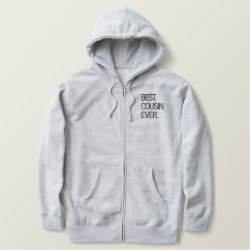 Embroidered Best. Cousin. Ever. Embroidered Hoodie on Men's Embroidered Basic Zip Hoodie - The perfect go-to for all those in between weather days, this heavyweight...