Embroidered Cousin Gifts
Cute and original gifts featuring embroidered text and images -- made just for your favorite cousin! Check out our great selection of embroidered cousin shirts and gifts!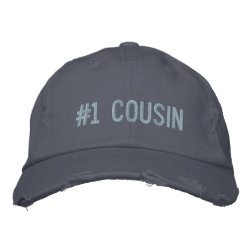 Number One Cousin Cap on Embroidered Distressed Wool Cap - 6 panel, mid-profile fitted cap. Fused hard buckram sewn into front of...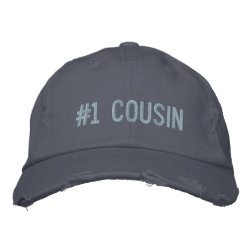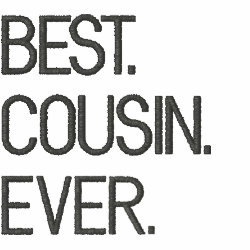 Embroidered Best. Cousin. Ever. Embroidered Hoody on Embroidered Basic Zip Hoodie - Open or closed; hood up or hood down. No matter how you...